It's hard to discuss digital transformation without including agility. Researchers have spent a significant amount of time researching the significance of workforce agility in assuring survival in the new digital world. One would argue that it is one of the best predictors of success in today's corporate environment. However, for many businesses, the notion of boosting workforce agility remains a distant dream. Sure, we want to change, but change may be challenging to achieve in an age of technology and disruption. Where do you even start?
No industry is entirely immune to change (as most businesses quickly discovered during the COVID-19 crisis). What is the best approach to improving business agility? Answer: Accepting digital revolution and technology. The correct digital technology and organizational culture may assist manufacturers, in particular, in maximizing visibility, accessing real-time data, and making quick choices.
This blog will discuss the importance of workforce agility in the current digital world and how agility can help increase manufacturing productivity. But first, let's define what workforce agility is!
What is Workforce Agility?
Agility, or being agile, has become a bit of a buzzword in the previous year, and with good reason. Gallup defines workforce agility as "workers' ability to receive and distribute information about changes in their environment and respond to that knowledge rapidly and expeditiously."
From a strategic standpoint, workforce agility is the capacity to combine speed and data-driven innovation to sustain a competitive edge. Workforce agility may also result in enhanced productivity, higher employee engagement, and a more robust capacity to respond to external pressures such as market shifts, customer behaviour, and economic situations.
We witnessed several examples of enterprises implementing agile business models during the epidemic. Some companies adjusted their whole structure to accommodate the shift to remote labour, while others shifted their business strategy to satisfy new market demands that evolved during the epidemic.
Why is Workforce Agility Important?
An agile workforce is well-equipped to deal with all of a company's internal and external issues. And, given the current world's rapid speed of change, workplace adaptability is not just a competitive advantage—it's a fundamental prerequisite for survival.
According to Gallup, agility is driven by eight elements: teamwork, decision speed, trial tolerance, empowerment, technology adoption, simplicity, knowledge-sharing, and innovation emphasis.
Measuring workers' and managers' impressions of how a company operates with these criteria is a creative method to obtain a sense of its agility. Once you've established a benchmark, you may begin to track your progress against it over time.
There are many advantages to having an agile workforce. Here are the top six:
Faster time to market for innovation
Higher profit margins
Greater customer satisfaction
Greater team diversity
More resilient businesses
Improved employee satisfaction
Now that we know the importance of workforce agility let's understand why we are specifically focusing on increasing productivity in the manufacturing industry.
Workforce Agility and Manufacturing Productivity
Manufacturing worker scheduling is inherently complicated and dynamic. It's like a gigantic jigsaw puzzle that changes daily yet must be completed as rapidly as possible, forcing people in control to figure out which pieces belong where for the precise correct fit as quickly as possible.
Even with the most significant labour forecasting and planning in place, the situation on the factory floor may (and frequently does) change unexpectedly: people call in sick, equipment breaks down, and materials and ingredient shipments are delayed (sometimes all at once!). When faced with such abrupt changes, operations managers must act swiftly and intelligently to ensure that production lines remain operational, order commitments are honoured, and business does not suffer. So that's where the question arises: what does business agility mean in manufacturing? 
Role of Workforce Agility in Manufacturing
Workforce agility in manufacturing is less about the speed and extent of suggested changes and more about efficiently communicating across huge, scattered organizations. When disturbances disrupt the supply chain or cause demand to fall, manufacturers must be able to stimulate information flow across the company. Agility depends on the open flow of information and the capacity to steer a team directly.
The good news is that manufacturers are accustomed to downtime. They frequently face supply chain challenges, unexpected legislative changes, or altering market dynamics. It is in their nature to adapt.
The bad news is that COVID-19 places a one-of-a-kind pressure on the sector, making agility more vital but less accessible. Specifically, factories and construction operations that have had to scale back or stop due to public health restrictions cannot resume work remotely. Teams are more dispersed than ever before and cut off from critical assets, which include everything from machinery to data.
These kinds of situations are for which manufacturers do not have backup plans. Meeting the moment will require considerable thinking, united leadership, and swift and decisive action – none of which will be straightforward with dispersed stakeholders.
This means that manufacturing companies need to find a way to improve workforce agility. So how can they do that?
How to improve workforce agility in manufacturing?
Manufacturers must become more agile as soon as feasible. Moving quickly while being coordinated is never simple. While last-minute adjustments are unavoidable, you may mitigate unpredictability's significant downstream impact on labour scheduling. Use the following methods to assist and guide your transformational efforts:
Identify how agile your company currently is
People, processes, and technology are your organization's three most important aspects to concentrate on. As a result, evaluate your company's current productivity by asking these questions:
Can your employees develop an agile mindset?
This entails ensuring that your staff can meet your current production demands at any moment. It's critical since you want to maximize production and efficiency. It's neither cost-effective nor suitable for understaffing while production demands are high, or vice versa.
As a result, ensure that your personnel are educated to adopt an agile attitude. This allows you to scale your workforce up and down as needed and establish a flexible work schedule.
This is something more to think about when hiring new personnel. When hiring, try to seek possible workers who can provide your company with a creative aspect. Consider whether these applicants can see things from a different perspective and will offer new ideas to your company.
Are your processes adaptable?
Your processes, like your personnel, must be adaptable and scalable. It would help guarantee that your operations can alter in real-time to suit market needs and keep your competitive advantage. Better still, adopt a proactive rather than a reactive strategy.
Begin by going through your internal operations. Consider your existing capability and what you require it to be. Look for potential or actual bottlenecks. Remember that your company is only as quick as the slowest procedure in your manufacturing line.
Then, identify and implement new systems or procedures that will assist you in better managing those bottlenecks. Ensure you handle change management appropriately by obtaining early buy-in from your team and developing a thorough training programme.
Are you investing in agile technology?
You can improve manufacturing agility (and supply chain efficiency) with the right technology. Our next point demonstrates the types of agile technologies available in the market and can help you improve productivity. (Hint: Celayix can provide you with these technologies.)
Increase collaboration between production planners and employee schedulers.
Meeting production targets consistently is quite tricky. It becomes considerably more complicated if your company has several locations, production lines, and Stock keeping units. On any given day, various events will emerge that will have an unforeseen influence on industrial output.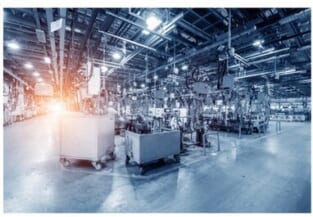 This constant, very complicated balancing act needs greater agility than manual collaboration tools like Excel can provide. While Excel-driven procedures have long been the norm in many sectors, they are error-prone, wasteful, and challenging to utilize collaboratively across teams, resulting in erroneous staffing planning, scheduling lag, and many other preventable difficulties. Fortunately, flexible employee scheduling software has arisen in recent years to simplify the complicated task of aligning production demands to workforce requirements.
These data-driven tools can enable real-time communication and discussion between production planners and personnel schedulers and provide a single dashboard for visualizing which lines are running on any given day and detecting coverage gaps. Using this collaborative, real-time perspective, managers can swiftly analyze, reassign, and shuffle personnel to rebalance lines as production and labour changes occur.
Prepare for the Unexpected with Effective Contingency Planning
When managers have reliable data to guide their strategies, contingency planning for dynamic work locations is most successful. Visibility into leave requests, absence trends, and shifts that have traditionally been understaffed assist managers in anticipating labour shortages early, giving them the time to ensure enough workers are on standby or ready to volunteer should the need occur. Cross-training is another proactive technique that businesses could use to increase the capability of their present staff and supplement backup labour pools.
Fortunately, automated workforce scheduling technology such as Celayix's scheduling software offers significant insight into the data insights required for efficient contingency planning. Reports on shifts at risk of understaffing, the status of volunteer signup lists, or week-of labour and production demands provide actionable visibility. Employee schedulers are significantly more prepared to deal with the inevitable changes if such resources support them.
Champion Worker-Friendly Scheduling
Worker-friendly scheduling prioritizes employees' needs by giving them more influence over their schedule. While the method is sound, in theory, it requires adequate resources to be executed; otherwise, it can create a significant load on managers who spend numerous hours searching for competent, available personnel just to be turned down.
Employee scheduling software addresses this issue by recording workers' shift preferences and precise schedule requirements when it counts the most – during shift assignments. Simultaneously, these clever solutions enable equal overtime allocation to reduce employee burnout and concerns about fairness. Furthermore, they provide workers with self-service capabilities to take up, trade and decline shifts as permitted by company policies.
As a consequence, everyone benefits: By automatically tracking and prioritizing shift assignments based on worker preferences, managers may enhance shift fill rates and minimize the time necessary to manage change. At the same time, employees have greater control over their schedules, which has increased job satisfaction.
Utilize the Full Potential of Workforce Data to Find Coverage Quickly
With automated technologies, employee schedulers may escape the stressful, frenetic hustle of recruiting available, competent, and motivated personnel at the last minute. This is possible through robust, data-driven awareness of personnel shortfalls and potential issue spots. With such information, managers may proactively identify and construct a backup list or flex pool that is always ready to go. No more frantic last-minute searching for the proper individual as the time ticks.
Auto-checking staff credentials, availability, and compliance; automation of scheduling workflows; and auto-promoting available shifts via volunteer signups, bids, or shift pickup capabilities are proactive techniques the customizable employee scheduling software provides. This capability ensures that shifts are covered fast and that your production targets are reached.
Optimize and Streamline Worker Communication
Many firms rely on antiquated, haphazard communication systems, including phone trees and emails (and maybe the occasional carrier pigeon!). Unsurprisingly, these untrustworthy approaches provide poor results: they are time-consuming, irritating, and difficult to track.
Of course, there is a better approach: technology-based solutions that prioritize real-time communication between shift leaders and workers to benefit employees. Such solutions broaden communication channels and cater to employees' chosen means of communication, informing them of schedule changes via the web, mobile applications, emails, or text alerts. Furthermore, communications may be further targeted to target just impacted workers, preventing them from developing the habit of ignoring messages or believing that most communications are irrelevant to them.
These scheduling solutions not only provide smooth communication with employees in their chosen method but also provide them with 24/7 access to their schedules, further empowering them in their profession. Using these technologies, employees can use computers or mobile devices to discover and sign up for available shifts swiftly. Doesn't a workplace with such technology have a productive and agile workforce?
Conclusion
Keep in mind that workforce agility is all about alignment. Any firm, manufacturer or not, may evolve on the fly as long as it moves as a unit. Communication is what strengthens that bond and promotes overall togetherness.
Intelligent employee scheduling software is a win-win situation for everyone: for employee schedulers, who can spend less time on schedule management and more time on more revenue-generating tasks; for operations managers, who can avoid the stress and worry of missing production goals; and for employees, who have more control and say in their schedules — and, as a result, higher job satisfaction. These are critical components in ensuring businesses function smoothly and efficiently, especially in the face of the inevitable obstacles that contemporary manufacturing presents.