Have you ever had an employee that backed out from a shift due to personal reasons? Was that particular employee essential to your organization? If so, that must have caused a lot of panic for your organization. Unplanned events and schedule changes are happening more often for employers with hourly workers, causing stress and disrupting business operations.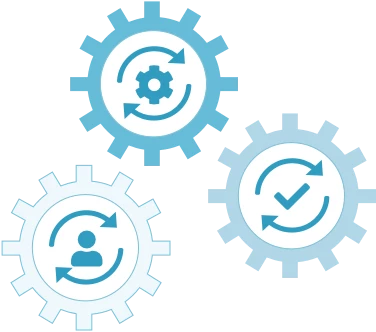 Erratic employee scheduling is a nuisance for the employer, employee, and the business. As a result, handling schedule changes is of utmost priority with managers that seek to cut out any unplanned circumstances. Schedule changes can arise from anywhere or anytime. There could be a situation where there are too few employees working a shift.
As an employer, you'd find it unacceptable if no security guards are patrolling an assigned location. Similarly, there could be a case when too many employees work a shift when you require less. Subsequently, effectively managing schedule changes when there is a change in demand for staff is the primary goal for any employer.
Impact of poor Change Management
EMPLOYEE DISENGAGEMENT
Schedule changes often arise from a combination of irregular scheduling and unplanned circumstances. In either of these cases, employees are affected. A survey by Washington Post reported that 71% of dissatisfied hourly employees are currently looking for new jobs.
They cite unstable schedules and difficulties reaching their managers as reasons for leaving. Working paycheck to paycheck is stressful for hourly employees. Balancing work and personal responsibilities causes strain and disengagement. Unfortunately, 50% of such employees have a problem asking for time off. Why so?
6% of hourly workers, 8% of salaried workers, and 30% of those paid on some other basis work irregular or on-call shifts. Lack of certainty in shifts make jobs less desirable and frustrate employees that want more clarity in their life.
Calling in sick amongst hourly employees is rarely possible, with 31% of such employees finding difficulty changing shifts with another coworker. As a result, the options available for hourly employees are to either work their shift in sickness or be underemployed.
FINANCIAL LOSSES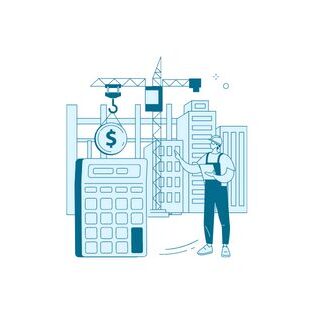 Industries such as hospitality and manufacturing may often have significant shifts in demand for staff, sometimes at the last minute. These changes in demand ultimately lead to unpredicted scheduling changes. Sometimes, more guests show up to an event, which may require an increase in staff present. Without sufficient backup, staff may create a curb on guests allowed, which would reduce the financial welfare generated.
Likewise, there might be a case where a machine in the manufacturing process breaks down and requires repair. Although this might prevent staff from working, you still have to pay them for the hours present in the workplace. This, too, creates a financial burden for the employer who had initially scheduled their shifts.
DECREASED CUSTOMER/CLIENT SATISFACTION
Every modern business works using the customer-centricity model. The relevance of customer satisfaction and poor schedule change management may be unclear but very much real. Event organizers are often expected to provide a hospitable environment for the guests. Employees are central in creating such an atmosphere.
An issue such as too few employees may result in poor services, causing decreased customer satisfaction. These events are often unexpected to many event managers yet are planned to remove the possibility of a bad review. Nevertheless, without the right scheduling strategy, it usually takes a small obstruction to create chaos that could only be dealt with by having a backup at all times.
Decreased customer satisfaction is more imminent in the security industry, where security guards play the role of protecting a site. The absence of any security guard might backfire against the security company through safety complaints by the people inside the site or any thefts or other crimes that occur. Lawsuits would arise as a result.
So, how do you cope with an irregular schedule and an unpredictable hourly workforce when managing last minute schedule changes?
How to Handle Last-Minute Schedule Changes
Last-minute no-shows or sick calls are typically problematic for any employer. Let's look at how you could manage these last-minute scheduling changes. Employers and managers, this section is for you!
USE A CENTRALIZED EMPLOYEE SCHEDULE.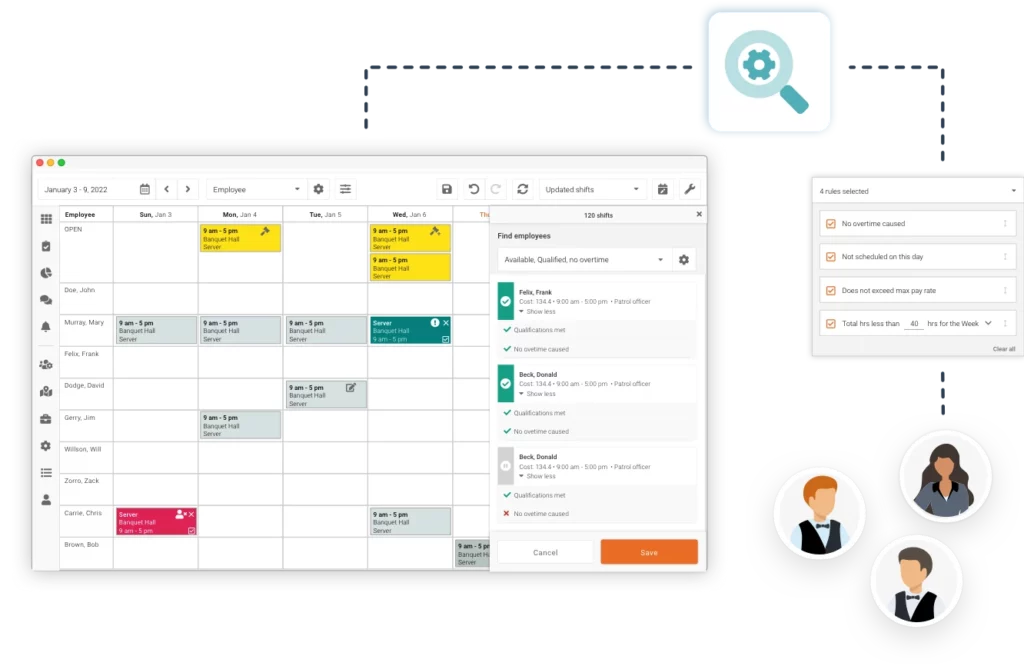 The word 'Centralized' is key here. Have you ever double booked an employee for 2 shifts at once? Have you ever scheduled a guard at 2 sites in one day? Scheduling employees' time requires confirmation from the employer as well as the employees.
Without knowing who is working, when they're working and where they're working, any employer could lose track of options available to make any last-minute scheduling changes. Moreover, if employees are unable to confirm shifts, employers are responsible for knowing who can work the backup shift and who cannot.
The role of a centralized employee schedule is to provide the ability to make schedules that do not have any overlaps. It would also communicate any last-minute schedule changes with the other employees to get approvals or confirmations.
However, the employer must bear in mind that the system requires active engagement from the employees; otherwise, the system will not have its intended effect. Active engagement would mean employers and employees updating schedules constantly. Celayix customers can take advantage of one, cloud based schedule that is visible to everyone and enables employees to confirm shift assignments – win,win.
CREATE A STANDBY POOL
The most common solution to handle last-minute schedule changes is by creating a standby pool. Acting as a backup, a standby pool would contain some of your most flexible employees that could substitute in to plug any gaps at work. A standby pool might consider workers of all types: part-time, full-time or even contingent workers. While this might lead to paying overtime costs at a premium, a standby pool could be used to recover any revenue that could have been lost without their presence.
Celayix's find replacement feature does exactly that. However, rather than selecting out of the standby pool of workers, this feature automatically finds the best-fit employee to replace any last-minute changes given the restrictions such as availability and qualification. With the help of the Celayix Mobile App, employees are notified of last minute shifts that they qualify for. They can also accept that shift, which will notify the scheduler.
LET EMPLOYEES INPUT THEIR AVAILABILITY.
Giving your employees the freedom to input their availability acts two-fold in making schedule changes easier. It reduces the liklihood of absenteeism and no-shows. It also gives schedulers more information on who is available to fill shifts at the last minute.
Celayix employee scheduling software provides a user-friendly option for this which allows employees to submit their availability. Employers can view this, and use it to build out an optimum schedule.
AUTOMATED NOTIFICATIONS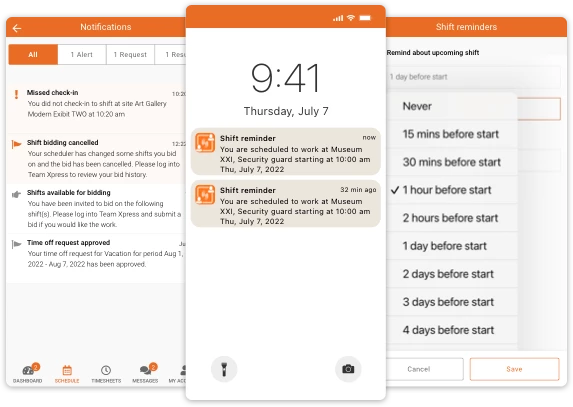 This idea is simple, but very effective. With an automated employee scheduler (like Celayix), the system will send out notifications to anyone impacted by a schedule change. Whether it's a dropped shift, an extra shift, an amended shift time – you name it, and if it affects an employee, they will be notified through their employee scheduling app.
These notifications also include shift reminders – a great tool when it comes to reducing absenteeism and/or no-shows. Without a centralised, automated schedules, changes can often go un-noticed resulting in missed shifts and unhappy customers/clients.
With the right tools, or in this case, software, schedule changes do not have to be stressful. Yes, changes to the schedule are a hindrance, and they always will be. However, it's in your best interest as a scheduler to streamline the processes around those changes to make life easier for everyone involved.
To learn more about how Celayix can help you manage scheduling changes, contact us today or check out a free live demo!