Manufacturing
Automate 95% of your discrete or process manufacturing employee scheduling and time & attendance activities.
Managing a variety of shift patterns can be complex. You may also be scheduling teams with specific skill sets and have days-on/days-off sequences that are specific to your needs. We can handle any of your shift scheduling requirements with ease.
TRUSTED BY INDUSTRY LEADERS
TRUSTED BY INDUSTRY LEADERS
Automated Shift Scheduling
Self scheduling & Shift bidding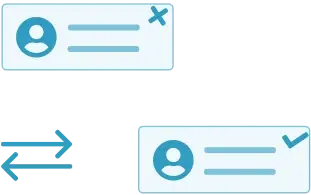 Automated Shift Scheduling
Self Scheduling & Shift Bidding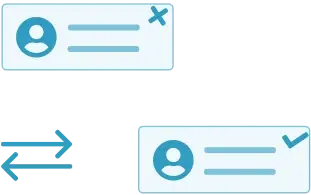 Automated Production Shift Scheduling
Celayix automatically generates employee schedules with any shift length, pay rate, skills, seniority, certifications, or team compositions in minutes. You will cut days of wasted scheduling time every month compared with Excel, Google Sheets templates, or any other scheduling system. Celayix takes less time making better schedules that help you stay more cost-effective and responsive than your competition. 
Instant Communication
The Celayix mobile scheduling app provides instant communication of schedule changes to employees.  
Employees will get automatic shift reminders and instant notifications of shift assignments. As a schedule manager, you will get instant shift acceptance and confirmation of new shift assignments.  
Flexible Scheduling
A flexible schedule can help retain employees and keep morale high. 
 Celayix software means your employees enjoy flexible self-scheduling, shift-bidding, shift-swapping, and even automated safety checks for when someone may be working in isolation.  
The End of All-In-One Compromises for Manufacturing Companies
We will give you the All-in-One system with Best-of-Breed functionality. Our integrated solutions make sure that 100% of your workforce management requirements are met.
Scheduling Manufacturing for over 20 Years
Vickie Hadge
Operations Manager, InSync Training
We use this software to manage scheduling nearly 50 independent contractors in supporting our large client base with a number of different service types. We offer global support so we need to manage all time zones and their associated Daylight Savings Time changes so the integration with other calendars such as Outlook is a must! Our schedules are quite fluid and change often as our client's support needs change; we can schedule up to a year in advance or for the very next day! Our schedulers would be at loss without it! The functionality, search capabilities, filtering, and reporting are a must in our business!
The Celayix help staff is incredibly supportive, responsive and are a joy to work with.
We can't recommend this highly enough!
See How Much Money Celayix Can Save You!
 Would you like to see just how much money you can save every month with Celayix?
Let one of our Solution Advisors take you through a detailed cost-benefit analysis today.