Generally, companies use time reporting and tracking to manage client billing. Security companies, home health care agencies, or any contract worker agencies understand the importance of time reporting when it comes to getting paid. However, there is an array of benefits and applications of time reporting when it comes to workforce optimization, and general workplace efficiency.
Managers or project leaders often use time reporting to understand workflows and important trends within their teams. When used effectively, they can provide valuable insights into team dynamics, planning and how to increase efficiency.
What is Time Reporting?
Time reports are generated from time tracking information gathered from your time and attendance software. The data is collected over a set period of time and summarised to help you identify patterns. Essentially, time reporting sorts and summarizes employee hours worked based on clients, projects, and assignments. Managers can then use this valuable insight into their employee time to make key business decisions.
When used effectively and created well, time reporting often reveals the dynamic of a workplace. It also highlights other key figures related to productivity, efficiency, and punctuality. It can help managers and business owners identify performance issues and opportunities for improvement.
Time reporting can also be used to monitor progress over specific time frames. A report generated 6 months ago can be compared to a current report to see how effective changes have been. When used over very long periods of time, it can be a great way to display growth and improvements in the business. Use it to attract potential customers, clients, and even investors.
The Benefits of Time Reporting
Here at Celayix, we are advocates for how important workforce management and optimization are. Time reporting is a great way to get a handle of the current state of your workforce. Not only that, but it gives you actionable insight on how to improve it. Let's take a look at the specific ways that time reporting can help you, your business and your employees overall.
See where time is being spent
Depending on how you track time, you can use time reporting to break down where efforts are being spent. You can look at which clients are getting the most time, which employees are working when and where, and ensure that everything is being billed correctly. Without time reporting, it can be difficult for managers to stay on top of workflows and multiple clients/locations.
Not only can this be used to keep an eye on operations, but it can also help to improve them. Time reports often highlights excessive time being spent on a low-priority task/client. They can also highlight opportunities to cut back on staffing and save money. If your time report highlights overtime, it can also show you exactly how much overtime is used in certain periods. More often than not, managers will want to reduce the amount of overtime being worked. Time reporting is a very effective tool in making those changes.
Reviewing team performance
As a manager, supervisor or project leader, it can be very beneficial to use time reporting to review team performance. Again, depending on how you track time, you can break down team results for the week, month, quarter, or even year. If your reporting tools are flexible, you can group the data by department, project or specific tasks. This is a great way to monitor efficiency and productivity.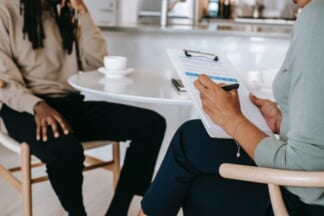 When it comes to performance review meetings, pay negotiations, or disciplinary matters, a time report is a great resource to have. This goes both ways to benefit both hard-working employees and managers that need to get more from their team. Employees can use their own data to highlight their hard work and productivity as leverage to negotiate higher pay. Managers can also use them as proof to highlight time-wasting and poor results.
Improve planning and estimations
With workforce management, employee scheduling, and budgeting, it helps to know how much time is needed for certain tasks/clients. Time reporting can help eliminate guesswork and improve accuracy in many areas of your business. If a client asks for an estimate of billing or delivery of a product/service you can refer to previous time reports to give them as much detail as possible. This improved accuracy will improve their overall satisfaction.
Also, when it comes to planning your own resources and creating a plan/budget for the year, it can make your plans more accurate. They break down exactly how the previous year went, and where improvements will be made. We don't need to tell you how beneficial it can be to have an accurate budget; your accounting department will certainly thank you for it!
Ensure work is evenly distributed
Anyone that has ever managed a team, or a department will tell you how difficult It is to get work distribution right. In fact, it often ends up being the most acute project management problem in organizations that deal with change and movement on a regular basis. Time reporting can identify issues with overstaffing, understaffing, and all of the associated issues that come with it.
Very quickly, time reporting can highlight employees that are overworking, and those that don't complete their scheduled working hours. Particularly when it comes to shift workers and swapping shifts, it is easy to miss these issues until you see them on paper in front of you. Without realizing it, you could also be scheduling a disproportionate amount of overtime to one employee/department, which can of course lead to burnout.
Manage absenteeism
We have covered absenteeism quite a bit here on the Celayix blog, as we understand how big of an issue it can be for employers of shift workers. Irregular shift patterns and working hours can lead to increased absenteeism, which brings around other issues with it. Time reporting that highlights absences, with as much detail as possible, are a very powerful tool for management. It can also be a great way to monitor and track annual leave and sick days, which is often a struggle in industries that operate outside of the 9-5.
Time reporting can also establish patterns in absences, which can help with making them more predictable. If managers and schedulers can predict periods of increased absences, they can plan accordingly and mitigate the risk of productivity loss. In situations where absenteeism can't be eliminated altogether, this is the next best thing.
Ready to start using Time Reporting?
If you have neglected the powerful resource that is time reporting, let today be the day to change that. Efficient time reporting relies on effective time and attendance tracking systems. While your business needs and industry requirements might determine the type of tools you need, Celayix can set you on the right path. We have been helping businesses in the security, healthcare and other industries get a handle of their time and attendance for over 20 years now. Our comprehensive time reporting features might be exactly what you need to get a handle of your workforce and improve your bottom line. If you want to learn more, speak to a Solutions Advisor here.