With over a decade of experience in workforce management solutions, Celayix Software can help automate scheduling, streamline communication, and track hospitality staff. Celayix is committed to providing best-of-breed staff scheduling software, and is proud to deliver business solutions for our customers' biggest asset – their workforce.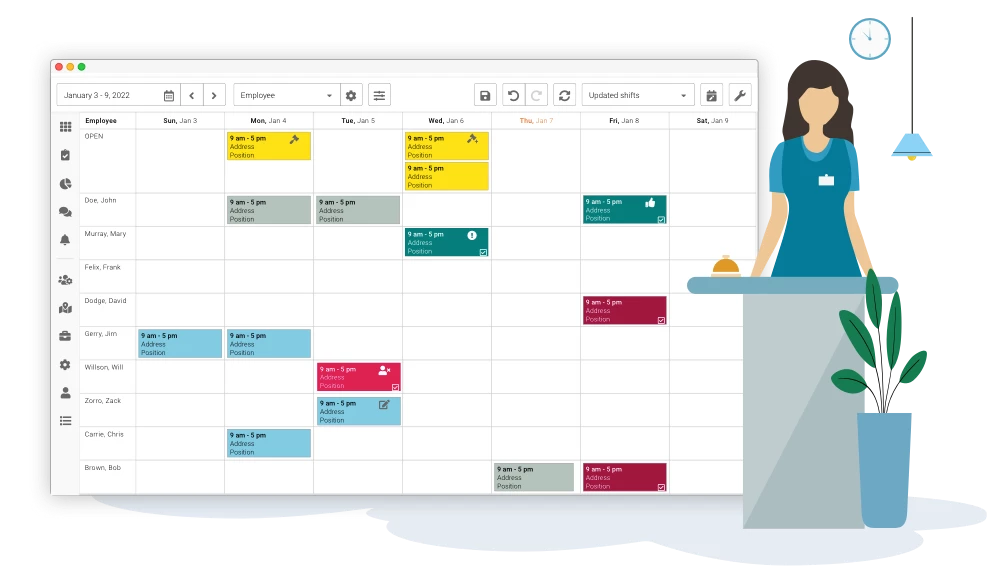 Features & Benefits
Create Customized Business Rules
Reduce scheduling errors by following business rules specific to your organization. These could include qualifications, seniority, or union agreements.
Accurately Monitor Time and Attendance
Provide supervisors and managers with tools to monitor attendance, absences, and incidents.
Proactively Monitor and Prevent Overtime
Lower labor costs by eliminating avoidable overtime, through identification and substitution of available employees.
Generate Labor Reports
Create over 100 labor analysis reports to support decision making and manage labor costs.
Replacement Management
Reassign missed shifts or last minute changes with ease. eTime filters through your available staff, finding qualified replacements within seconds.
Integrate With Billing and Payroll
Eliminate manual and error prone data entry through integration with your existing payroll, HR, and accounting software.