Many employers now face the reality that people no longer stay with one company for their entire career. Nowadays, workers often switch jobs or companies within a few years. The concept of an agile organization is becoming increasingly popular to comabt this issue… have you heard of it?
We've written quite a lot about employee turnover and it's challenges and costs. However, there is another way to adapt in a time of high turnover – embracing a new organizational model or structure.
While larger companies like Google, Amazon & Netflix have seen success as agile organizations, it's not just an overnight process. Most companies have established some form of hierarchy and working model already. In order to become an agile organization, they have to essentially dismantle these and start fresh. First, companies must fully grasp the concept and the requirements of becoming one.
What is an Agile Organization?
An agile organization is a company that has a structure, policy and capabilities that are designed to enable employees to respond quickly to changing environments. So, the core purpose of this organizational structure is adaptability. Primarily, it allows the company (and its employees) to adapt to evolving customer/client needs and changes in the business environment.
Unlike traditional hierarchical organizational structures, where power flows vertically and employees are departmentalized, agile organizations are built on a network of empowered teams. In traditional company structures, each employee has a clearly defined role and position. There is a chain of command, and many levels of seniority.
However, the employees of an agile organization operate in high standards of alignment, accountability, expertise, transparency and collaboration. That way, when a threat arises, or technology advances, the employees are equipped and enabled to react accordingly. 
Benefits of being an Agile Organization
There are actually a number of reasons to consider becoming an agile organization. As we mentioned above, the main, and most obvious benefit is the ability to adapt to changing business environments. However, there are more reasons to consider becoming an agile organizatio
BECOME MORE EFFICIENT & DYNAMIC
One of the biggest changes in an agile organization is the removal of hierarchy. This can be a huge help when it comes to efficiency! According to McKinsey, companies with a successful agile transformation saw a 30% improvement in processes by removing handovers and driving continuous improvement.
Even those who were not as successful in implementing agile organizational concepts saw a 5-10% improvement. When employees feel empowered, they can work better and faster on their tasks. They also witnessed a 5-10% increase in speed in driving change and decision making, just by simplifying their operations.
IMPROVED EMPLOYEE ENGAGEMENT
Employee engagement is a huge contributor to low employee turnover. Luckily, agile organizations generally experience a 30% increase in employee engagement due to employees feeling a sense of autonomy and purpose. Employee engagement is a huge aspect of workforce management, which tends to have a positive knock on affect across the organization. Becoming an agile organization is a great way to improve overall employee engagement, as it removes restrictive processes and encourages creativity. 
INCREASED CUSTOMER SATISFACTION
A common practice in agile organizations is to create teams with end-to-end customer missions. By prioritizing customer needs and desires, businesses can achieve a 30% boost in customer satisfaction.
This is equally important for customer based businesses and client based, service businesses. Happy customers are the best form of marketing when it comes to word of mouth. Having improved customer satisfaction can lead to new customers and continued business growth.
These are just 3 of the core benefits of becoming an agile organization. There are even more, like better flexibility, happier employees, improved collaboration and responsiveness. So, what does an agile organization look like? 
Characteristics of an Agile Organization
In order to understand the nature of an agile organization, it can help to look at the characteristics of one. Here are some of the typical characteristics of an agile organization:
No presence of a top-down hierarchy. Rather than a chain of command, agile organizations are made up of a network of teams with a shared purpose and vision.
Customer centricity is key. Rather than focusing on operational processes and profit margins, agile organizations focus on creating customized solutions for their customers. This in turn leads to increased profits and happy customers.
Empowered employees. Agile organizations encourage active partnerships and transparent operations. This empowers employees to make important decisions and be productive.
A shared purpose. Traditional organizational structures often result in disjointed, and broken understanding of what the mission of the company is. Agile organizations however, create a culture that connects their employees to their core purpose and vision.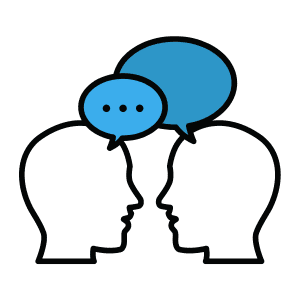 Open communication. In agile organizations, employees are encouraged to share feedback, best practices, and continuous improvement opportunities. An open style of communication makes it much easier for teams and individuals to share information to make good decisions. 
Fast learning and decision cycles. Agile organizations are designed to respond to unpredictable and ever-changing environments. So, naturally, they have short learning, product development and decision cycles, which results in continuous small, focused changes to incrementally add value.
Change is embraced. Agile organizations encourage experimentation since they're able to make decisions quickly. As a result, change is embraced across the board.
Adaption of technology: A key trait of an agile organization is how they strive to truly integrate new technologies into their operations, processes and practices.. New technologies provide opportunities for improved workforce management, project management and collaboration.
If your company has any of these characteristics already, you might be on your way to becoming an agile organization. Great! If that's true for you, now's the time to decide which agile team structure you want to model your business on.
GENERALIST MODEL
In a generalist agile organization, each team member has a general understanding of a wide variety of roles. Team members can work together on a number of diverse tasks, and swap in and out easily with their colleagues. We generally see this model in smaller organizations.
SPECIALIST MODEL
In a specialist model, have team members with a specific area of expertise and defined roles. This is quite common for larger organizations with larger teams that can afford for people to specialize.
HYBRID MODEL
A hybrid model combines the principles of both generalist and specialist models. With this, agile organizations can benefit from improved teamwork, high quality deliverables and an enhanced sense of ownership.
PARALLEL MODEL
In an agile organization with a parallel model, team members perform different tasks for each new project. As you can imagine, this requires extensive training for each employee to adapt to a variety of roles.
There are a few factors that determine the model you end up choosing. Consider your current employees, the total number of employees, and your company's goals when determining what you need.
You can always change your model as needed and create your own version to meet your needs. If you grasp the idea of agility and use it in your business, you're heading in the right direction!