Have you ever worked in Long-Term Care? If you have, you would know how intensive the job can be. The pandemic has only made it much more difficult. Research by The Globe and Mail has shown that fewer nurses are willing to work in long-term care. As a result, scheduling your long-term workers has only become 10x harder as companies have a smaller pool than pre-pandemic. As a result, companies need to identify where things are going wrong and how to solve them. This blog will focus on one of the critical issues that long-term care workers face: poor scheduling. 
Shortage of Long-Term Care Workers: Why?
A recent analysis details how the COVID-19 epidemic affects all health workers and the patients they serve. The pandemic has transformed how nurses operate in Canada, with fewer wanting to work in long-term care facilities and more decamping for private staffing firms.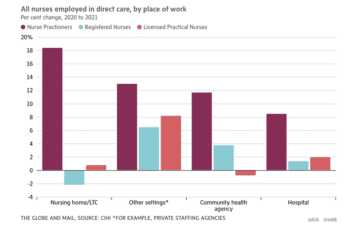 The Canadian Institute for Health Information's (CIHI) annual study of 2021 on long-term care workers discovered that front-line workers, particularly nurses, worked an unprecedented amount of overtime during the epidemic.
In the fiscal year 2020-21, hospitals across the country logged more than 18 million overtime hours. That is a 15% increase over the previous year. That overtime is the equivalent of 9,000 more full-time employees, and it does not include doctor overtime. According to Statistics Canada statistics included in the CIHI study, the number of health professionals reporting to have taken overtime shifts has continued to rise, peaking in April of this year.
Overtime labour by healthcare professionals is both a symptom and a cause of the staffing problem facing hospitals, nursing homes, and community health organizations as they strive to recover from the worst of the epidemic. This problem will only get elevated as the demand for long-term care workers increases.
Future Demand for LTC Workers: Impact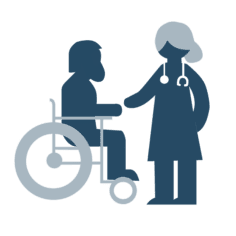 Long-term care (LTC) is a time-consuming service. Formal LTC employees are paid professionals, general nurses and personal caregivers who provide care and/or support to specific groups. These groups are often restricted in their daily activities at home or in facilities other than hospitals. Informal, typically unpaid, help from family and friends supplements formal care and accounts for a significant portion of care for older persons in many countries.
Demand for LTC employees is expected to rise due to increased demand for LTC services and a probable decrease in the availability of family carers. Responding to growing demand will necessitate policies that:
Improve recruitment (e.g., encouraging more unemployed people to consider training and working in the LTC sector), 
Improve retention (e.g., improving pay and working conditions),
Improve productivity (e.g., through reorganization of work processes and more effective use of new technologies). 
Long-Term Care Workers require to provide various services, including:
Standard accommodation;
Development and maintenance of a care plan;
Clinical support services (e.g., rehabilitation and social work services) as identified in the care plan;
Ongoing, planned physical, social and recreational activities (e.g., exercise, music programs, crafts, games);
Meals, including therapeutic diets prescribed by a physician and tube feeding;
Meal replacements and nutrition supplements as specified in the care plan or by a physician;
Routine laundry service for bed linens, towels, washcloths and all articles of clothing that can be washed without special attention to the laundering process;
General hygiene supplies, including but not limited to soap, shampoo, toilet tissue, and unique products required for use with facility bathing equipment;
Routine medical supplies;
Incontinence management;
Basic wheelchairs for exclusive personal use;
Basic cleaning and essential maintenance of wheelchairs; and
The client needs other specialized services (e.g., specialized dementia or palliative care) that the long-term care home has been contracted to provide.
As a result, it is vital to find ways that LTC employers can provide these services efficiently. It can only happen if long-term care workers are happy and well-rested.
Scheduling Long-Term Care Workers
One of our blogs has talked about things to consider when making a schedule, and they are vital, specifically in the LTC industry. They are:
Shift Length
Shift Pattern
Qualified Workers
Overtime
It is vital to take appropriate action if there's any issue in any of these aspects of an employee's schedule. How can you do that?
Efficient scheduling can be your competitive advantage.
Even if you have strict shift coverage requirements, developing a scheduling practice for your LTC business that is fair, transparent, and predictable for all your employees is possible.
Without further ado, here are the five actions you can do each week when preparing the staff calendar to:
Reclaim hours of your own time, 
Optimize your shift coverage and;
Enhance employee engagement, resulting in a more confident and organized working atmosphere.
Understand your long-term care staffing needs
A rising number of employees are required to keep up with the ageing population, exacerbated by an industry with increasing turnover. Resultantly, it may appear that you should constantly be employing additional care professionals to keep up with company demands. But, before you invest extra time and money in hiring, consider if you truly need to hire more employees. Consider whether you can schedule the workers you already have more successfully.
Celayix's staff scheduling tool allows you to organize your support employees by skill set, location, and job. This gives you fast visibility into underutilized team members who are qualified and ready to cover recurrent shift gaps. So, use the extensive data provided by your employee software and study previous schedules to assist you in forecasting future support staff demands.
Know your team
It would help if you documented your potential team members' availability and preferences regarding the number of hours they want to work and when they want to work throughout the hiring process. Do they like to work in the morning? Would they prefer to work nights? Or would they instead work on weekends?
Keep this information in your employee scheduling software so you may refer to it when creating your schedule. It is critical to schedule your staff that fits their lifestyle.
It's critical to set your team's staff calendar as well in advance as practicable. We recommend scheduling at least two weeks in advance. Why? If you've ever worked in the healthcare profession, you'll know that being told of a shift only a day or two in advance is disruptive and stressful since it conflicts with any non-work arrangements you may have made.
If you consistently create your staff's calendar down to the minute, team members need help making other arrangements for their lives and duties outside work. And, by lowering their quality of life, you're also making your staff unhappy and less productive while they're delivering customer service.
Keep the schedule as predictable as possible.
You should have informed prospective recruits about their schedule requirements during the interview process. Try to stay to the initial expectations as much as possible, and give team members plenty of notice if you plan to modify their shift schedule substantially.
Remember that your scheduling software should be able to automatically integrate availability and time-off data to assist you in reducing mistakes when creating the schedule. The last thing you want to do is risk scheduling workers who have marked themselves as unavailable, making your organization feel unconcerned about their time off requirements.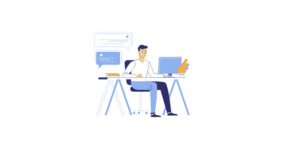 Shift swapping is an inevitable aspect of Long-Term care scheduling. Unfortunately, incorrect communication strategies and a lack of warning can make such switches more expensive and complicated.
If you're wasting a lot of time each week enabling shift swaps, you should utilize your scheduling tool to encourage your employees to contact one another about shift swaps. While you will still have ultimate clearance on any modifications, this is one of the simplest methods to guarantee you have enough coverage should last-minute adjustments emerge.
Only the start of the story for LTC workers?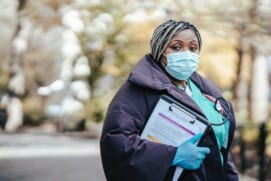 Early in the epidemic, public health professionals recognized workers in long-term care and assisted living elders as more prone to catastrophic COVID-19 outcomes. As a result, workers in long-term care facilities must avoid moral anguish and promote psychological self-care. The Mental Health Commission of Canada, Queen's University, and HEC Montreal have released a new report aimed at healthcare executives and policymakers highlighting these employees' needs in long-term care and identifying areas of help for this struggling industry.
Scheduling may only be a part of the solution for helping long-term care workers, but it's a great starting point for employers to show that they care for them. It's recommended that they address these emerging and long-standing economic, social, and organizational issues:
Address emerging and long-standing structural problems in the long-term care sector
Provide funding to make continuing education and training accessible to all staff
Support leadership and organizational staff
Eliminate unsafe working conditions brought on by COVID-19
Implement significant improvements to existing workplace human resource policies