Why is Automated Shift Scheduling important for your business? Among various other things that the pandemic has brought to the world, a particularly concerning one is instability. Instability within market demand, within employee schedules, and their wages. Businesses have had great difficulties adapting to this teetering economy, resorting to job turnovers and a lot of workplace stress. The need for a solution is essential.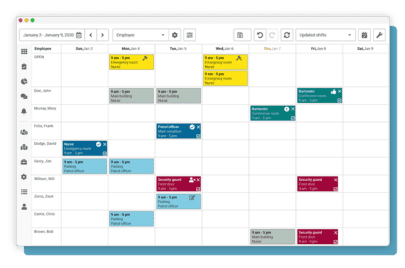 This is where Celayix's Scheduling Software can come to your aid. The difficulty managers face in scheduling employees is massive due to the demands of the workforce. Scheduling can be a very tedious and time-consuming task, and managers can make errors. Celayix's scheduling software can significantly reduce these errors and save businesses from dozens of other scheduling issues.
Automation helps to meet employee demands better and minimize human input. Celayix's automated shift scheduling software provides various benefits to employers and employees and can remarkably help solve the company's scheduling problems amidst the chaos caused by the pandemic. Let's take a look at what Automated Shift Scheduling is, followed by their benefits:
What is Automated Shift Scheduling?
Automated Shift Scheduling is a digital way of managing a company's workforce. It's a powerful tool that decreases your reliance on manual scheduling using basic templates such as Excel. What makes automated shift scheduling a powerful tool? Managers and executives have limited real-time visibility into scheduling and reporting. This makes it difficult to mitigate potential issues and make proactive changes and informed decisions.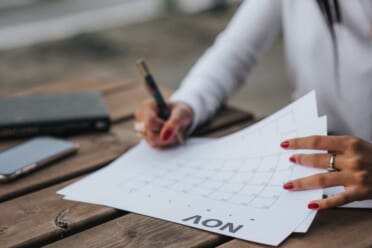 Above all, there is a mismatch between the expanding labour force and the skilled workers needed to fill those shifts. An automated workforce scheduling system can address these issues on a single platform.
An automated shift scheduling software fills the basic scheduling needs that an employer requires. It also provides various additional features that improve the experience for the scheduler and the employees. Powered by its AI rules engine, employers can set specifications for their schedule and then let the software do its magic. The best news is this is just the start!
Employers can also take advantage of the other features that come with the scheduling software, such as Find a Replacement, Shift Templates, Autofill, Shift-bidding, and many more. Last but not least, managers and employees can make last-minute changes to the schedule through the self-scheduling feature. Now that we know what Automated Shift Scheduling is, let's explore why Celayix's Scheduling Software is beneficial for your business. 
What are the benefits of Automated Shift Scheduling?
Efficient use of time and resources
Time is one of the most critical resources for companies. Companies that spend hours creating a schedule take vital time away from more essential tasks for the business. A benefit of Automated Shift Scheduling is that employers won't waste time or resources once the scheduling rules and guidelines are set. This is noteworthy, considering productivity is the most critical differentiator between companies. 
For larger companies scheduling a large number of employees and manually creating schedules can take anywhere from 1 to 7 hours. You can drastically reduce this time with automated workforce scheduling software, saving you $3,085 per month. Keep in mind that the software will also expedite the process and improve the schedule's quality. Managers can now spend their free time improving operations, recruiting new employees, and interacting with employees.
Manual scheduling cannot offer the same level of productivity that automation can. Celayix's scheduling software uses machine learning algorithms and historical scheduling data to create a schedule instantly. Research suggests that Automated workforce scheduling software can help businesses recover up to $59,692 per month for reinvestment.
Consistent & error-free
A significant advantage of automated shift scheduling software compared to manual scheduling is the decrease in errors. According to a study from the University of Hawaii, 88% of spreadsheets contain some sort of error. Fortunately, this statistic isn't calculated from a spreadsheet!
Automated shift scheduling not only minimizes the errors from a schedule but consistently provides the best schedule for your business. This means that the software provides the best solution to deal with changes within a company's workforce data. Automated shift scheduling feeds on historical data to determine availability, qualifications, and clients' needs to develop the most efficient schedule. As a result, this consistently accurate data can be integrated with other areas, such as payroll and reporting.
Employee Fairness and Flexibility
One of the most significant difficulties in scheduling is flexibility and fairness. Managers are frequently bombarded with employee complaints about errors, miscommunications, and unfair shift appropriations. Moreover, research has shown that the turnover rate for disengaged healthcare employees (40%) is more than twice that of engaged ones (18%).
Fairness and flexibility are puzzling topics because employers cannot make the schedule entirely fair. The use of AI and different algorithms does help in making the most efficient schedule, but it might not seem the most suitable solution for each employee. As a result, there must be greater visibility of each employee's schedule. Automated shift scheduling does just that. Its features allow employees to view their shifts in advance; it gives them the ability to pick and drop a shift based on availability. Features such as shift bidding can significantly boost employee morale and help employee retention. 
Let's look at research done by Harvard Kennedy School entitled "How Work Schedule Instability Matters for Workers, Families, and Racial Inequality". The study argues the issue of job instability among low-wage workers and the lack of certainty regarding upcoming shifts. Furthermore, the problem for employees is not "desirable schedule flexibility" but rather unpredictability and instability imposed by employers. As a result, 80% of employers are unable to have input into their schedules.
Automated shift scheduling strives to find the solution to this problem. The schedule takes employees' availability, overtime, and other conditions into consideration to give equal opportunity to employees. Consequently, the need for automated scheduling is already prevalent.
Happier customers from happier employees
Automated shift scheduling doesn't directly impact customers, but it does have a positive impact on employers and employees. This means you can focus less on behind-the-scenes logistics and more on providing outstanding service to your customers. According to research, giving employees autonomy over scheduling positively affects job satisfaction.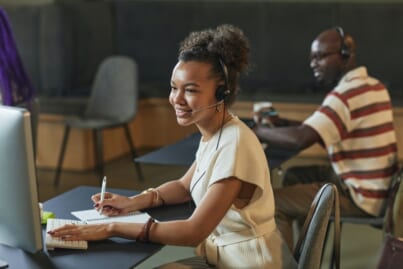 As a result, employees believe they have more control over their work. This leads to taking on more role ownership while developing a trusting relationship with leaders. Automated Shift Scheduling has the ability to empower employees to do their best and in return, provide exemplary services to customers. 
Conclusion
Employees that are happy and efficient make for a competitive firm. This auto-scheduling system is the way of the future, especially for hourly shift workers. The future of automated shift scheduling is founded on this win-win attitude, with both sides obtaining what they want through innovative solutions. Providing your employees with a fair and transparent scheduling environment will go a long way toward improving morale, mental health, and, as a result, engagement and retention. By leveraging intelligent automation in scheduling, you can create a high-functioning environment of accuracy, efficiency, transparency, fairness, and empowerment.